Learn. Unlearn. Relearn.
Are you looking to help your leaders develop self-awareness, adapt to rapid and complex change, and reach their peak performance?

EXECUTIVE COACHING FOR COMPLEX TIMES
Founded by Diane Ring in 1996, Ring Results is a leadership development firm based in Austin, Texas specializing in executive coaching and team development. We address the challenges of growing a business in a fast-paced world. Our coaching fosters excellence in leadership, self-awareness, agility, mindfulness, and creativity. We enable leaders to drive growth, expand profitability, and encourage collaborative team dynamics. READ MORE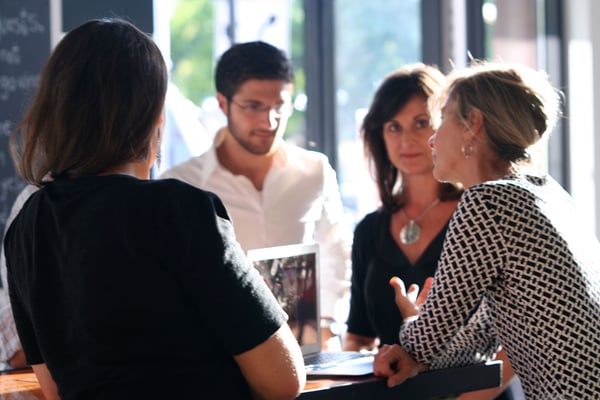 WE CAN HELP YOU.
With positive coaching, collaborative team building, proprietary techniques, and hands-on learning, we equip leaders with tools and strategies to grow. Our motto: Learn. Unlearn. Relearn. With a new playbook, your leaders will achieve measurable results and drive your organization's success
WHAT WE DO FOR LEADERS,
WE DO WELL.
5 REASONS TO CHOOSE RING RESULTS
25 years of helping leaders from startups to Fortune 50 companies succeed. Our satisfied clients recommend us because they know we deliver exceptional executive coaching.
1.
Solve Difficult Problems
Together, we dive into your most complex problems and find innovative solutions.
2.
Operate Effectively
In a fast-paced world, we help your leaders develop skills to navigate uncharted waters with success.
3.
Increase Self Awareness
We help leaders unlock potential and free themselves of limiting beliefs and behaviors.
4.
Measure Improvements
Together we pinpoint what matters and develop a KPI plan for mutual success.
5.
It's Fun
While we take what we do seriously, growth is exciting and we enjoy going on the journey with you!
TESTIMONIALS
Our clients are enthusiastic about their progress and mirror our collective success.
As I transitioned into my new leadership position, Diane provided frameworks, tools, and ideas I used to create a strong six-month plan, then challenged and advised me as I implemented the plan. Later, a 360 review found 100%(!) of respondents said I displayed strong leadership and vision—clear evidence that working with Diane was worth the investment. Diane is also a joy to work with—I made a new friend during our time together.

Director, Center for Collaborative Conservation
Our work with Diane and the Enneagram gave our team new insights, best practices and techniques to toward greater effectiveness and health. We understand better how to work on our strengths and weaknesses – individually and collectively, and have new ways to be more thoughtful in how we approach solving complex challenges.

MHSA, BSN, RN, Chief Operating Officer, PFC Associates, LLC
Utilizing the Enneagram is a great tool for us to coalesce as a team and to recognize how our different types and styles are really powerful when we harness the different energies and permit each type to be heard, seen and felt.

Chief Financial Officer, Multi-site Healthcare
It has been a gift to work with Diane. She has really helped me to learn more about myself: my strengths - which have been key to my progress, my opportunities, and best of all the encouragement and confidence to be who I am. Working with Diane has helped to add to and refine my toolkit to be a stronger, strategic business partner.

Vice President Human Resources, Owens Corning
READY. SET. PEAK PERFORMANCE!
Real and lasting transformation takes time and effort. We can help you become your personal best. Take the first step by scheduling a 30-minute consultation and begin your journey.